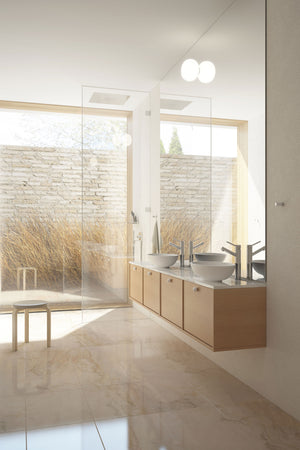 Unique bathroom furniture at a reasonable prices
IKEA METOD frames
Superior value for money
Our bathroom furniture use the sturdy Ikea METOD cabinet frame, which allows us to offer high-quality design at competitive prices.
We provide the visible elements: sinks, taps, tabletop, doors, handles and cover panels.
Over 12 000 000 alternatives
Personalize your own
Tailor a vanity that perfectly complements your bathroom decor.
Our configurator will automatically create a list of required IKEA products for your selected vanity. Once you place your order, we'll provide a list of the necessary IKEA items in your order confirmation.
Go to configurator store
The favourites
Our curated selection
With so many options to choose from, it can be overwhelming. That's why our architects have curated a selection of 9 harmonious bathroom furniture. These are also available in our configurator store.
See curated favourites